St John USVI
St. John National park is by far the smallest of the Virgin Islands, located in the Caribbean between St Thomas and Ginger Island BVI . St John Virgin National Park occupies 3/4 of the island by not allowing resorts and homes to be built is what makes this island unique. Rolling hills and forests that end right on a white powder sand beach is what true relaxation is all about down here. Yearly migratory birds, including cuckoos, warblers, and hummingbirds all make hiking throughout the island a "Must Do" attraction. Coral Bay and Salt Pond, east end of the island, support corals, large sea life, millions of reef fish, and anemones. Dolphins inhabit the island's waters, which also host hawksbill and endangered green sea turtles.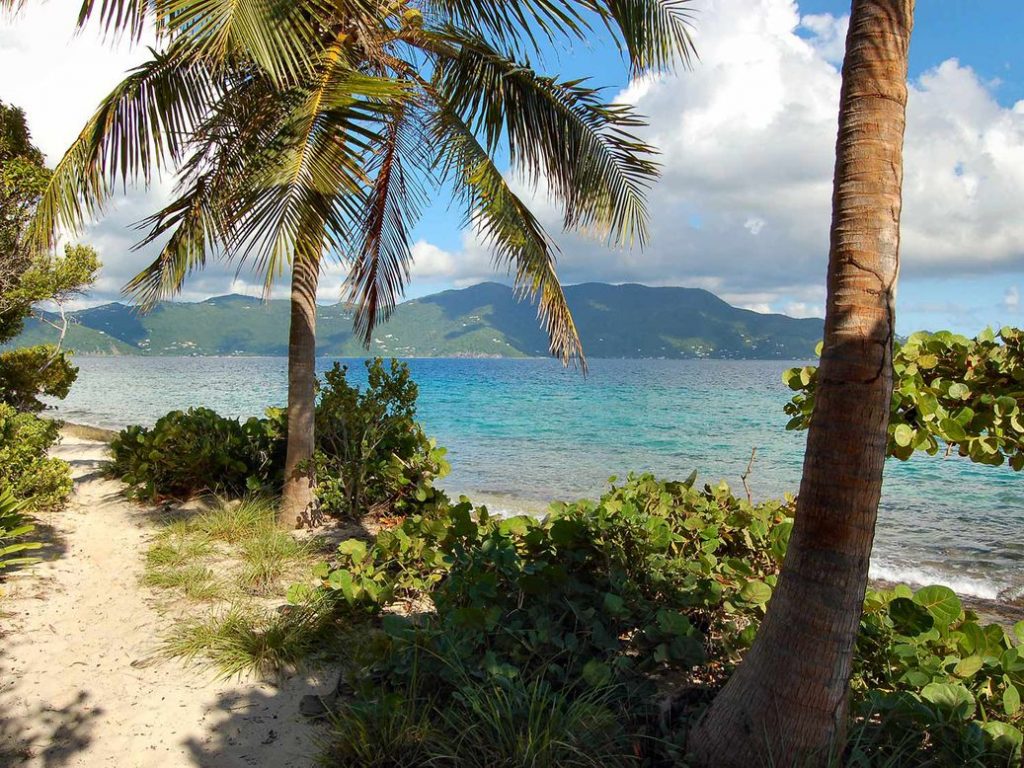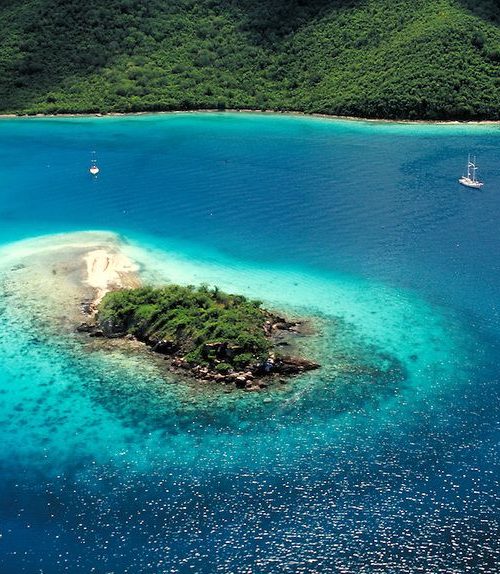 Waterlemon Cay
Waterlemon Cay / Leinster Bay is the #1 top snorkeling spot on St John; and for good reason. With a gentle hike and stunning cay, a mix of seagrasses and coral, sand and cobblestones – this destination delivers enough adventure for all ages, experience levels and abilities.
Honeymoon Bay
Honeymoon Beach has a soft white sand beach, easy shallow water access and the shade of coconut palms. Depending on the time of year and number of visitors –  this beach can be one of the island's true gems. With the addition of a water sports "shack" featuring the Honeymoon Beach All Day Pass including kayak rentals, SUP / stand up paddle board rentals, masks/fins and beach chairs – this wonderful beach offers a bit of everything! Visitors can also enjoy a "seasonal" food and drink concession, Bikinis on the Beach Bar & Grill. One caveat – during high season the beach gets a lot of visitors!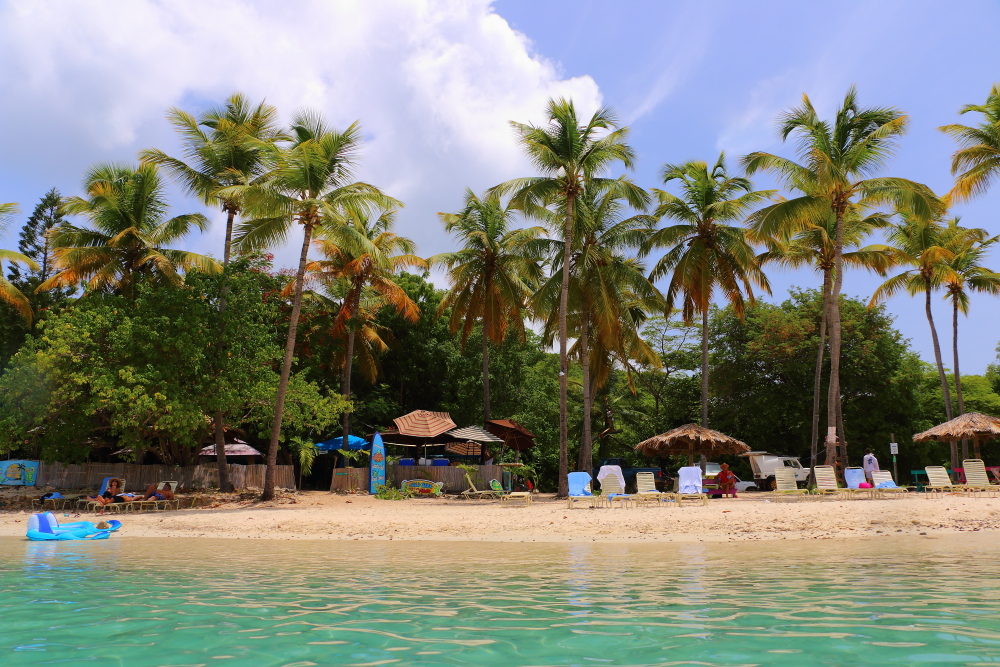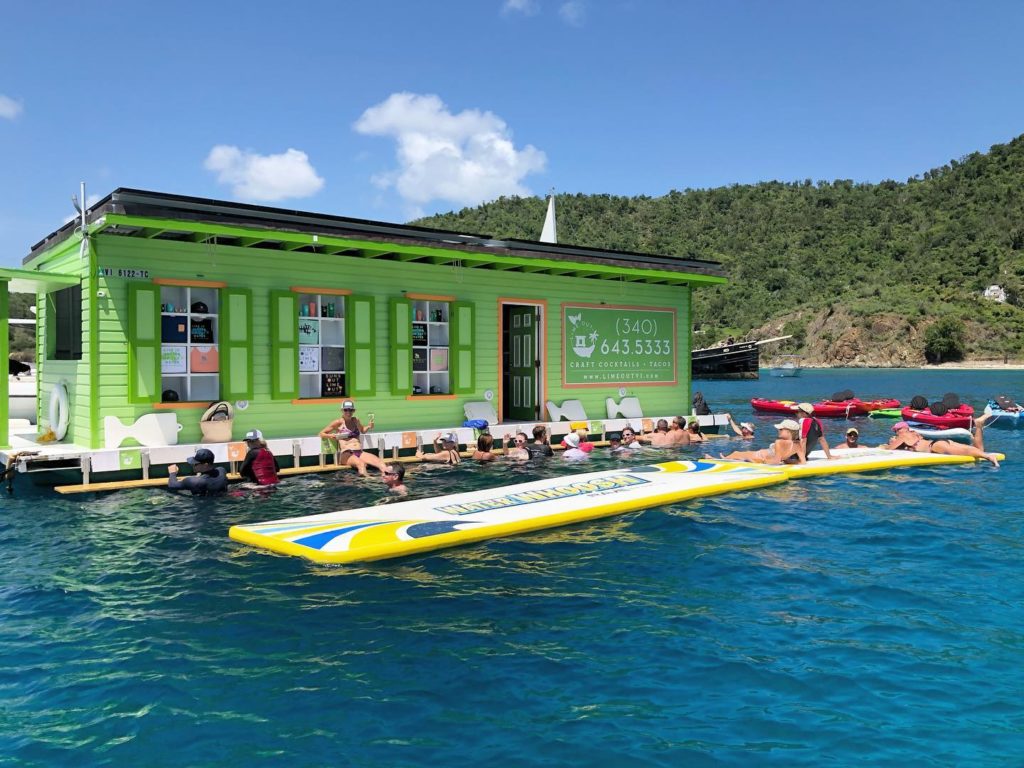 Lime Out – Taco Barge – Coral Bay
From the moment you lay eyes on the electric lime green boat, you know you've wandered upon an epic watering hole. Boats tie onto the port side, while the starboard side boasts a swim up bar and multiple floating toys…and floats shaped like limes, of course.Nestled in the quiet waters of Round Bay, on the East End of St. John, floats the most delicious little taco boat.
Lime Out, the popular floating taco bar located in the water off St. John's east end and is one of a kind experience !! Where in the world can you swim up to a boat serving tacos and margaritas floating off an island!? When you pick a charter with Lunch make sure to add this to your plans as its a crowd pleaser and a lunch you won't soon forget … Let me tell you about the tacos. Holy Moly, they are some of the best tacos in the Caribbean. Choose from 11 specialty options, plenty of varied flavors, just enough spice and that perfect combo of island flair. Our personal favorite are the surf and turf and the ceviche.
Not sure what to get? Grab one of their waterproof menus and take your time.
Maho Bay
Maho Bay is a long beautiful, white sand beach. It is close to the road so access is easy, however roadside parking is limited. Boaters often frequent Maho on weekends. The bay is calm and sheltered. Seagrass beds in this shallow bay provide food for green sea turtles, which are seen often in the early morning and late afternoons. The water is relatively shallow and deepens gradually making it great for children. Maho Bay is often sparsely populated on weekdays so finding a quiet spot for yourself is easy.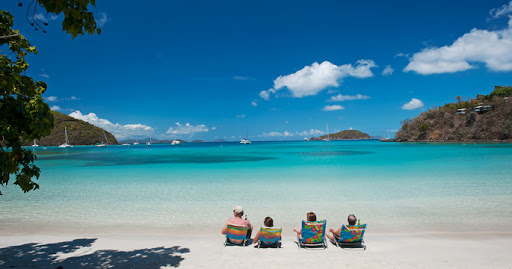 Enjoy the best of St John National park with a Private charter boat and own the day out on the water while island hopping through the islands , With no 2 trips alike we can accommodate all request on what locations to stop by including Maho Bay , Lime out , Honeymoon , Waterlemon Cay Mingo , Grassy , Coral Bay and much much more! We love living here in what we call Rock City and we would love to share just what makes this location so wonderful
40" Well-craft Scarab Super sport luxury boat
Ice – coolers
All snorkel/dive equipment
National park entrance fees
Transportation
USCG Captain
Blue tooth surround sound (play your playlist)
Our Full & Half day St Thomas Charter boats are designed to allow you to do as little or as much as you want and there is something for everyone no matter what the age or experience level, we will custom tailor your personal trip to suit all the needs of your group whatever they may be. Our Boat can cater up to 10 Guests or be as intimate as two. We can do as much or as little as you like and we guarantee you will have the best trip and a lifetime of memories!.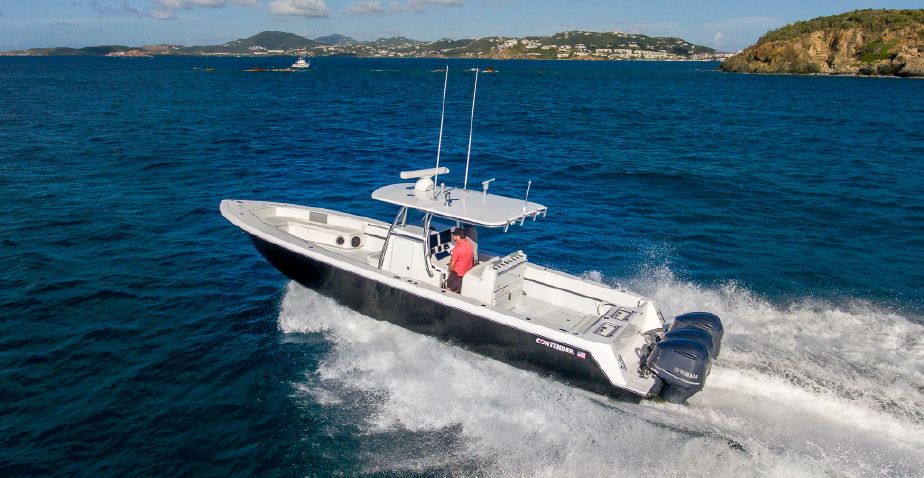 Contact us at

[email protected]

or give us a call or Text 340-473-7317 to Create your perfect day out on the water here in the United States Virgin Islands.
Groups of 6 or more will incur auto gratuity.
reserve your day on and under the water Today!