Virgin Gorda BVI
The centrepiece of this dramatic area on Virgin Gorda's north shore is known as The Baths, a geological wonder comprised of awe-inspiring granite boulders, which form sheltered sea pools on the beach's edge. The protected area also includes Devil's Bay, which can be reached from The Baths by a series of ladders scaling the boulders. Just north of The Baths, Spring Bay is reached by a separate road and includes a lovely white sand beach. National Parks Trust's Description: Encompassing the beaches and rocky shoreline at the southwestern tip of Virgin Gorda,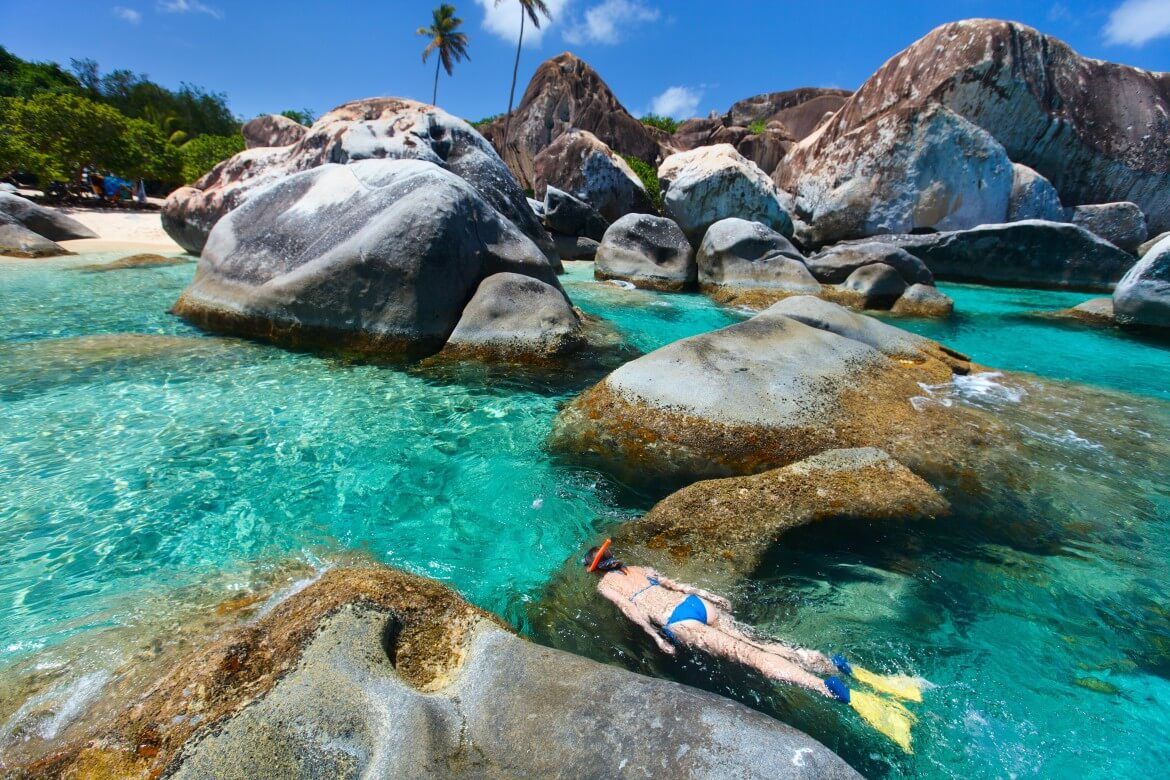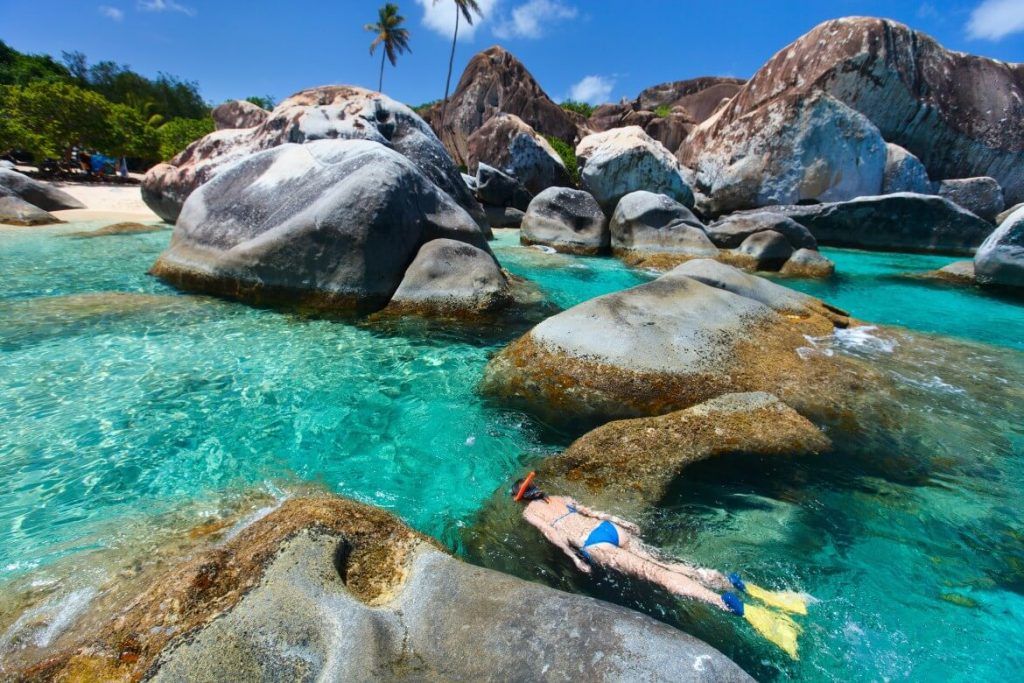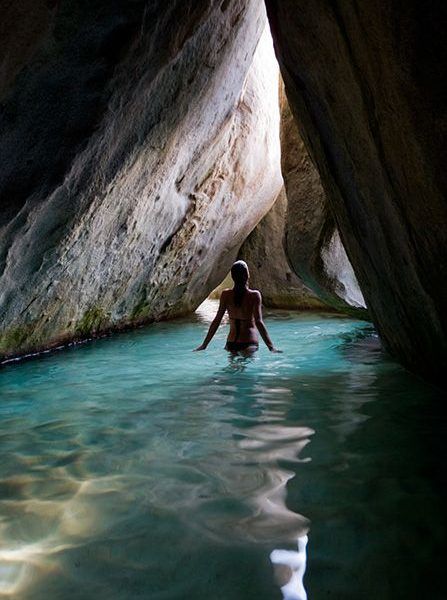 Fountain Of Youth
Enjoy an unforgettable full-day adventure to The Baths of Virgin Gorda where you will explore and relax in the world famous "Baths". Lunch from Top of The Baths Restaurant is also included in your trip before departing Virgin Gorda for a refreshing snorkel stop at The Treasure Caves of Norman Island.
Devils Bay
he cavernous surroundings are a result of molten rock seeping up into the existing volcanic rock layers. The molten rock did not reach the surface, so it cooled slowly and formed a hard crystalline granite layer. Further shrinkage and cracking formed blocks, which were exposed when the softer volcanic rock above eroded away. Weathering rounded the corners of the boulders to what they are today. These massive boulders are also found at Fallen and Broken Jerusalem.
A series of steps and rope handrails guide explorers along a trail through the boulders from the beach at The Baths to the sandy expanse that is Devil's Bay.
This popular daytime anchorage is ideal for swimming and snorkeling. The dinghy dock line offshore provides facilities for small vessels, whilst mooring buoys protect the reef from anchor damage. Swim line markers guide vessels through safe channels when approaching the beaches, but caution should always been used and speeds should not exceed 5 mph.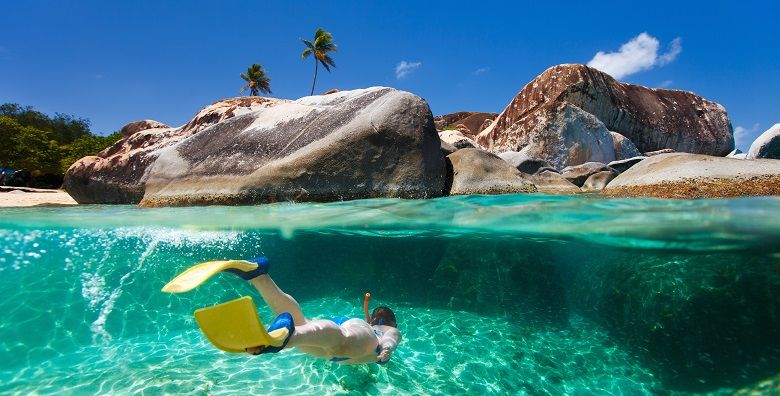 Enjoy the best of BVI's with a Private charter boat and own the day out on the water while island hopping through the islands , With no 2 trips alike we can accommodate all request on what locations to stop by including the Indians , Virgin gorda Baths , Willy Tee , sandy spit , tortola and Jost Van dyke and much much more! We love living here in what we call Rock City and we would love to share just what makes this location so wonderful
40" Well-craft Scarab Super sport luxury boat
Ice – coolers
All snorkel/dive equipment
National park entrance fees
Transportation
USCG Captain
Blue tooth surround sound (play your playlist)
Our Full & Half day St Thomas Charter boats are designed to allow you to do as little or as much as you want and there is something for everyone no matter what the age or experience level, we will custom tailor your personal trip to suit all the needs of your group whatever they may be. Our Boat can cater up to 10 Guests or be as intimate as two. We can do as much or as little as you like and we guarantee you will have the best trip and a lifetime of memories!.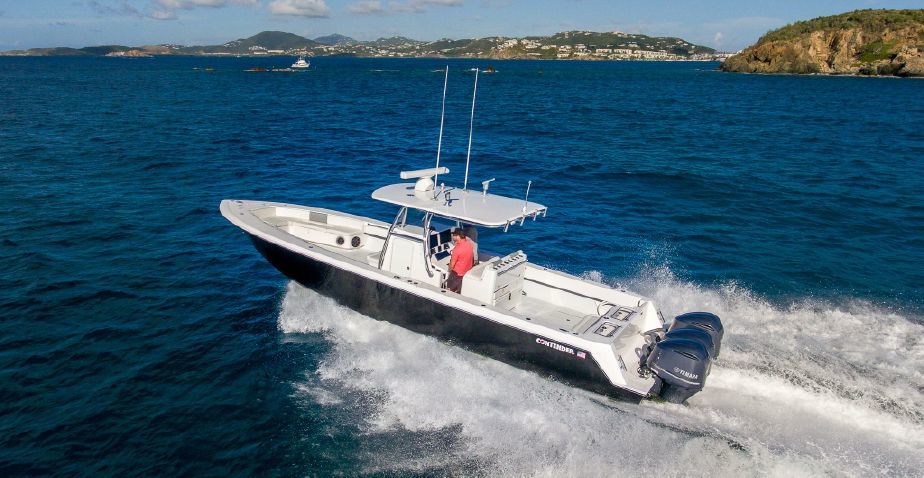 Contact us at

[email protected]

or give us a call or Text 340-473-7317 to Create your perfect day out on the water here in the United States Virgin Islands.
Groups of 6 or more will incur auto gratuity.
reserve your day on and under the water Today!