1
9 am - Meet At the marina
Meet At Oasis Cove marina
(easy to Google Map)
On arrival at the oasis Cove Marina, you will find Plenty of parking in the large gravel parking lot right outside the marina gates.
Walk inside our Marina and Meet your Local Guild and Captain For the day. This is when Your captain and your crew will discuss Exactly what the day will look like. Your St Thomas Charter Captain will go over all boat Safety protocols.
Throw the dock Lines and Head Out on your adventure !!
2
930 am - Head out on The Water to The Natinal Park
Cruise To St John for your Hike
Travel along the coast of St John Through Pilsbury sound while sightseeing old pirate relics , Multi-million dollar Villas and Beautiful Bays and Cays along the way
We will pull the boat right up to the beach or dock and drop you off for a guided hike inside the Virgin Islands National Park System Once you are done with your hike you can layback on the white sand beaches and relax in the tranquil warm Caribbean waters or snorkel for a bit before getting back on the boat
Hike and swim
3
11:30am - Cruise the Island - Lunch
Time for some Relaxation and Food
After The hike, grab a comfortable spot on the boat for our journey across the island to the Far east end where Lunch Awaits at Lime out Taco Barge in Salt pond St John
More Fun Time
Depending on sea conditions we will either head to WaterLemon Cay or Maho Bay for some amazing snorkeling time with some local sea life including turtles, rays and even the occasional nurse shark
5
1:30 Pm - Deep Sea fishing
Let's Catch Some Dinner !!!.
Wet Some lines and cast a reel into the deep blue for some deep Sea fishing while we slowly cruise back to our Starting Marina.
Island Adventure
985$ for the boat up to 6 Passengers + 99$ each additional passenger up to 10
Captain fee is Included
Park Pass Included
Ice Included
Local Guild Included
Fuel Will be added at end of the day (15-20 gallons)
Captain Gratuity Not Included
Island Adventure Tour
Hike to a secluded beach in a national park, Go Snorkeling, Enjoy Lunch on the Caribbean Sea, and go Deep Sea Fishing on our way back to port!
All of us here at JJ divers love our guest (you) so we thought up a way to include everything we love about the Virgin Islands and combined in all into one Amazing afternoon on the water with an island adventure.
The Island Adventure Tour charter trip allows you to take your group or family out for a day of fun and adventure.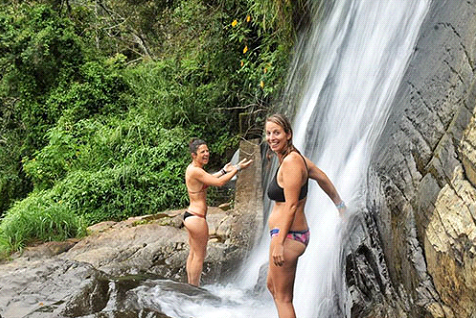 First stop – We cruise the boat and your group over to the national park of St John and take a 20 min hike through the Jungle to the secluded Beach you see to the left.  We allow an hour to hang out, swim and just absorb the surrounding jungles and wildlife.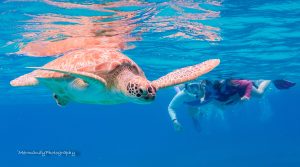 Next – We hike back to the boat and sail towards a dive/snorkel location where we gear up and head into the water. We will hunt the invasive lionfish with a spear in hand while also looking for Caribbean Spiny Lobsters. We always find something to bring back up to the boat.
Now its time to head back to the marina and toss in the deep sea fishing lines and enjoy fishing on the high seas as we head back to port. All in all an amazing day on and under the water Here is what a Private Island Adventure Includes
Your own 40′ boat with captain

All equipment for  snorkeling

Ice chest full of ice so bring your favorite soda, beer, juice and water

Custom itinerary

Pristine Clear Caribbean turquoise water to swim and enjoy.